The noticeboards at Kenema Government Hospital in Eastern Sierra Leone have had a new and sombre purpose in recent months.
Normally reserved for health notices and meeting reminders, now they are swamped with tributes to hospital staff who died while caring for Ebola patients. Almost 40 doctors and nurses have been struck down by the virus here since the outbreak began in May; including one nurse on the morning of our visit.
On a patch of waste ground at the back of the hospital, three workers busily tile a tomb that holds the body of Dr Sheik Hummar Khan. Before he contracted and died from Ebola in late July, Dr Khan was one of the leading physicians battling against Ebola in Sierra Leone.
In a small section of town a short distance away, three families stand silently outside their homes. The police presence confirms that the hillside on which they live has been placed under quarantine. A person died from Ebola here a few weeks ago and there have been six more cases of the virus in the same location since. Dutifully, they accept the fact that they will have to remain on this patch of ground for 21 days, lest they have Ebola and risk spreading it to others in the community.
At a new treatment unit constructed with the support of GOAL 20 minutes outside of town, health workers in full personal protective equipment pass food and water to two Ebola patients, both of whom arrived in the previous 48 hours. One, a male, has already lost his entire family; the other, a 13 year-old girl, has lost her father and mother.
Four relatively disparate scenes, but each clearly demonstrating the rupture that Ebola has caused in Sierra Leone society since the outbreak began in May.
It was the story of Jemilla Jawara, however, that served to me the most brutal illustration of the devastation that the virus has had on this country.

I met Jemilla at the Ben Hirsch childcare facility in central Kenema. She was there with a group of women who, although they had beaten Ebola themselves, had lost loved ones to the virus.

Survivors then, but victims too.

Managed by the ebullient Haja Musu Bureh, Ben Hirsch operates behind the front line. Before Ebola, they ran a shelter for children in need of care. Now, thanks to GOAL's support, they work with children who have been orphaned by the virus, and help Ebola survivors like Jemilla re-adapt to society by providing them with counselling and survival kits. The latter includes such essentials as food, soap, a mattress, a water bucket, blankets and new clothes.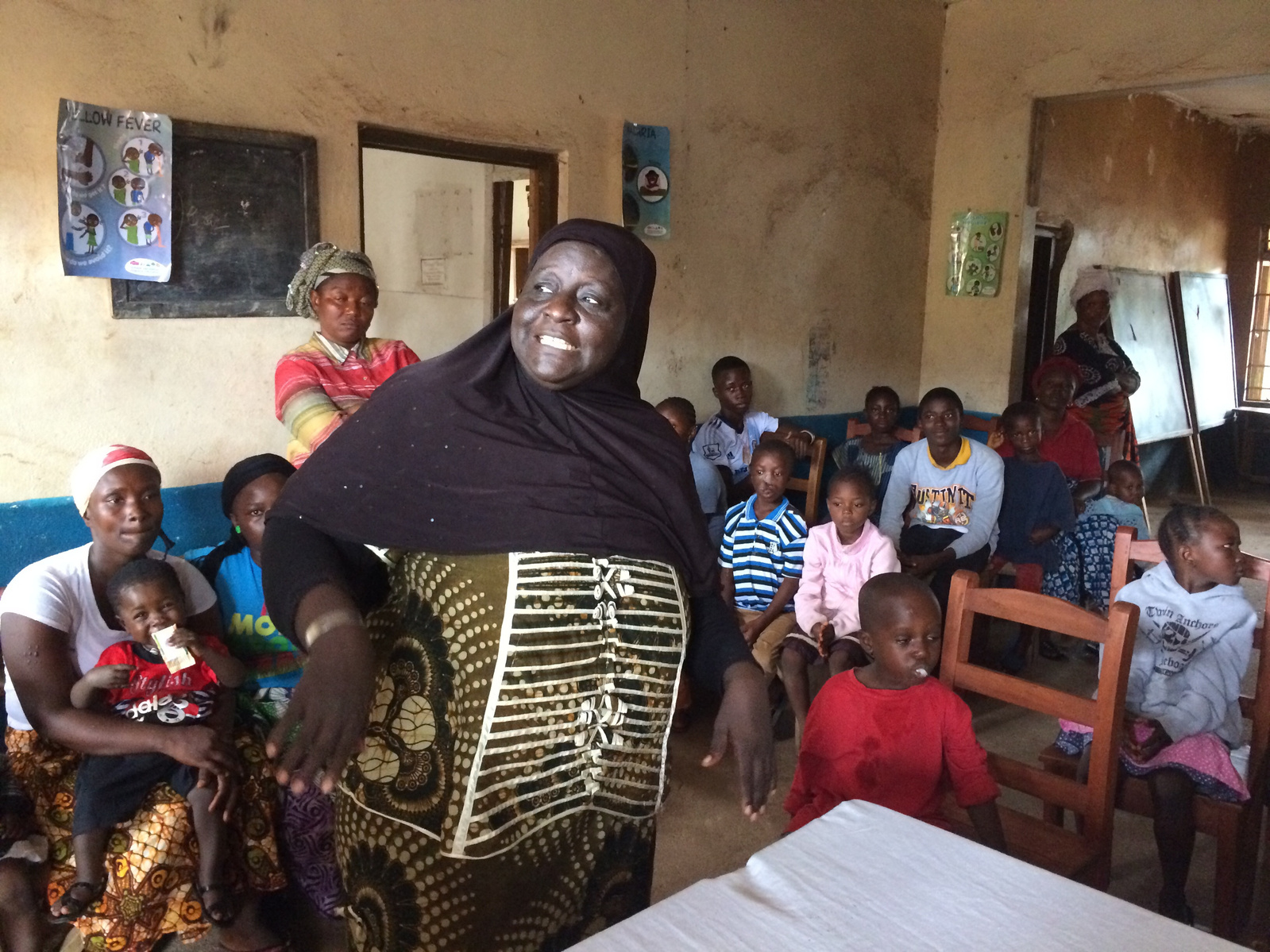 Following a brief introduction, we walked with Jemilla to a sparsely-lit office just off the main room. It was there she told me her Ebola story.
The virus confirmed its presence in her home with savage force on the morning of Friday, June 27th, when it claimed its first victims - her four-month old twins, a boy and a girl. Less than 24 hours later, her mother, Zainab, was gone too.

And from there, the virus continued to viciously and mercilessly scythe through her home, taking her 15 year-old foster child, Jenneh Karimu; her three year-old niece, Fatmata Quee; her elder sister's daughter, Kulanatu Momoh (6); her brother's daughter, Nancy Momoh (9); her sister-in-law, Massa Moijoi; and her husband's friend's daughter, Battu Konneh, who happened to be staying in her home at the time.

Nine lives and nine deaths; it's a chilling and desperately sad roll call.
On the Saturday of her mother's passing, Jemilla went to a treatment unit and spent the next 20 days battling the virus before being discharged on Friday, July 18th. It was exactly three weeks from the day her baby children died.

She is safe now, but far from okay. Apart from the grief of losing so many loved ones in such a short space of time, she has been stigmatized by her own community. Before Ebola, she had been a street trader, selling fried chicken and other foodstuffs to passers-by. Now, she is unable to work as people will not buy produce from her stall. Her husband, a mechanic, is also suffering, partly because people refuse to come to his garage.

Apart from her job, she has lost her home and many of her possessions. Her family is surviving on hand-outs from aid agencies such as GOAL.

Still, she thanks God for the loved ones that Ebola left behind. These include her daughters, 17 year-old Aminata and 14 year-old Abibatu; and two year-old Jammie, her sister-in-law Massa's daughter, all of whom sat silently beside her as we talked.

When I ask if I can take her photograph so I can better tell her story, her reply is straight and to the point:
"Yes, it is my destiny now."
Despite her immeasurable loss, she is still thinking of others.
The author visited Sierra Leone from September 13 to 16, 2014. An edited version of this story appeared in The Irish Times on Saturday, October 18, 2014.

The images from Kenema hospital, the quarantine area and Ben Hirsch were taken by the author with an iPhone 5S. The photo from the treatment unit, and those of Jemilla and her family, were captured by three-time PPAI Photojournalist of the Year, Mark Condren, on a Canon EOS-1D.