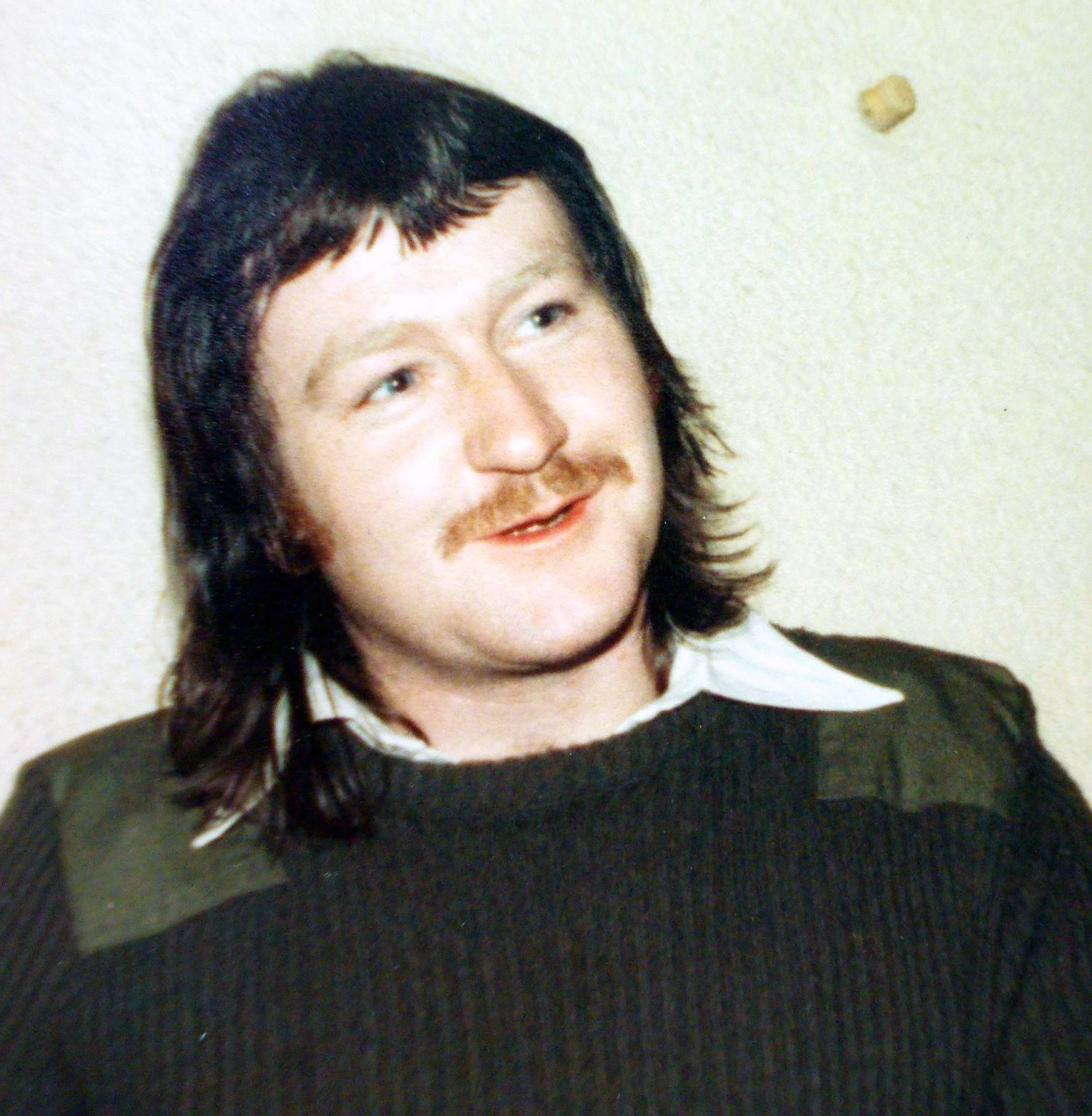 It was just after ten to five in the evening when the stuntman peered over the castle wall.


Almost 60 feet below, more than 2,000 sets of eyes gazed upward, and the low rumble of anticipation grew louder.


He spotted his father in the crowd. He was pulling nervously on a cigarette. Typical dad. He wouldn't normally have been at one of his stunts, but the team had asked him to drive down from Dublin that morning with some extra boxes for the landing pad.

The stuntman took a step back, sat down beside Neville, and lit up. There wasn't much talking to be done. They had done this type of gig many times before and they both knew the drill.

After taking a final pull, he looked at his friend and handed him the pack of John Player Blue. "Right, hold on to them; I'll see you in a few minutes."

He stepped on to the edge, looked down and asked for silence. The noise descended to a hush. He looked back at Nev one last time.

And then he was gone.
****************************

John Condron never set out to be a stuntman. The stunt game found him.
When the 'Irish Film Stunt Squad' arrived into his home parish of Palmerstown one summer afternoon in 1978 to add some colour to a local festival, John was just a curious onlooker like everyone else.
But as the stuntmen went through their routine, he found himself unable to look away.
"He was fascinated by what they were doing," said older sister, Gemma. "He went over when they were finished and started talking to them. Before he knew it, they had invited him to their next training session. It just took off from there."
That John was drawn to a group of lads his own age who used fast cars, fire and motorbikes to entertain the crowds wouldn't have come as a major shock to those who knew him well. It certainly didn't surprise his younger brother, Ambrose.
"John was always mischievous," he said. "He was driving since he was 14 and probably crashed about seven cars on my father. He loved speed, but it was all harmless stuff."
At just 19 years of age that summer, John was still finding his way in the world. Apart from helping his father with his taxi business, he had started training as a commis chef, and was working in hotel kitchens in Dublin and Kildare.
His best friend, Peter Hegarty, remember he held ambitions to be an actor. Mostly, though, those close to him realised he just wanted to enjoy life. And he had energy to burn. It turned out that his encounter with the stunt team in Palmerstown was exactly what he had been looking for. In the end, it came down to a choice between continuing with his training or staying with the stunt team. There was only going to be one winner.
The stunt group he met at the festival in Palmerstown were being managed by Pat Whelan. Whelan was raised on Connemara's Omey Island in the '40s. Known locally as Pascal, he had spent 12 years in Australia, where he had worked as a stunt actor on television, film sets, and as part of a live stunt show that toured the continent.
When John tapped him on the shoulder, Whelan had not long returned and his ambition to establish an Irish stunt school was well underway. But it was only after he placed a series of adverts in the back of The Evening Press across the winter of 1978/79 that his plan began to take shape.
Hundreds of men and women responded and made their interest known. Many of them went on to take part in training sessions on Portmarnock Beach. These sessions were designed to sort the committed from the curious. Most didn't last more than a few weeks.
One Dublin teenager who did make the cut was Neville B. Tough from Dundrum, who would spend the next four years touring the country with John, Pat and other members of the squad.
"We more or less operated like a theatre group and went wherever we were invited," he said. "The stunts ranged from high falls, motorcycle jumps, falls out of moving cars and so on. The shows we put on were pulsating - and totally enjoyable."
Paul Nixon from Clondalkin remembers the work as "physical, daring and not without incident".
"We learned how to kick, box and throw each other so our actions looked dangerous and real, but it was all rehearsed fun," he said. "The routines were carefully choreographed and exercised until perfected."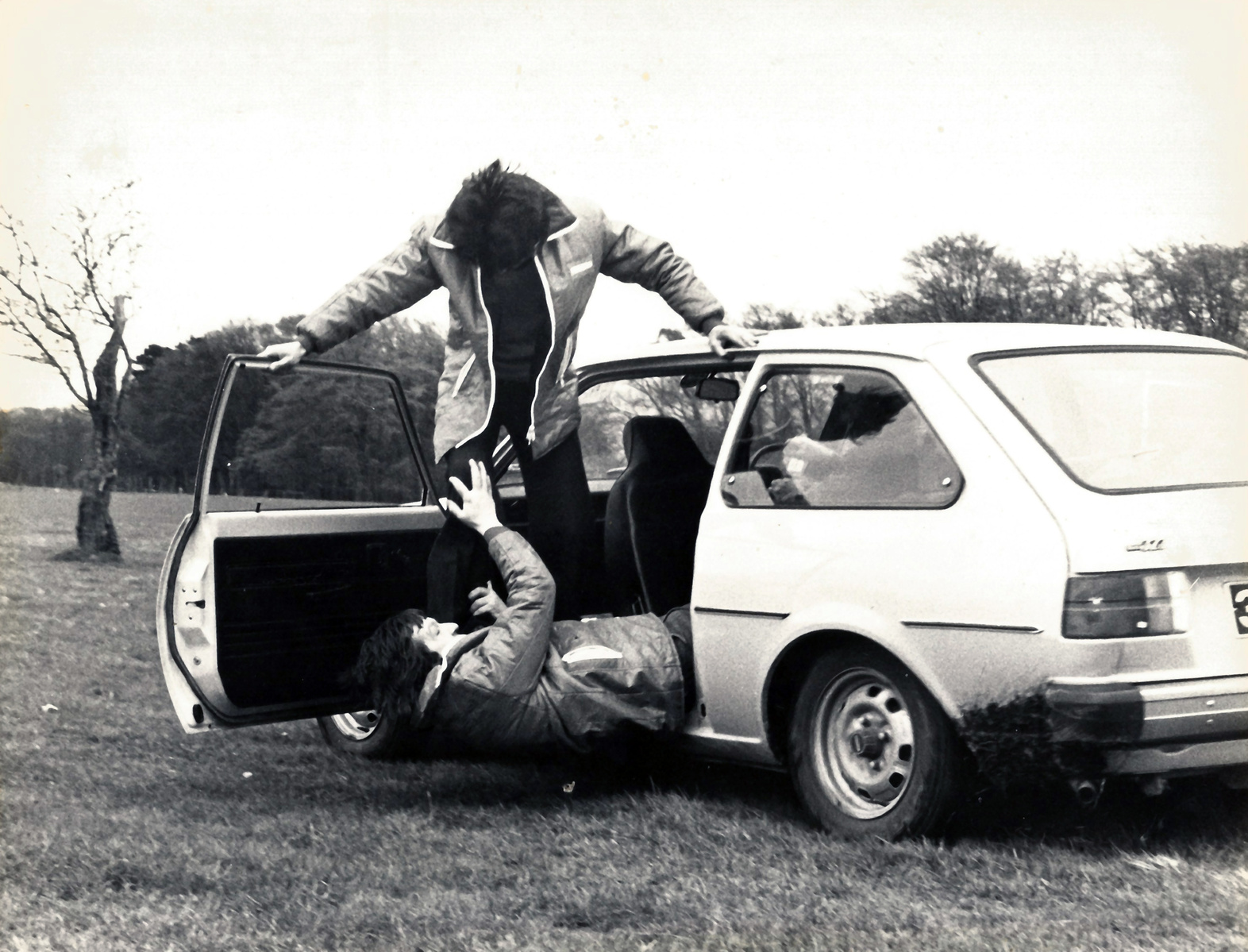 Work in the early days of the stunt squad was irregular, but then, in early 1979, they hit the big time.
"Pat arrived in one Saturday afternoon with a glow on his face," said Paul. "Right off, we could tell he had good news. He told us that the squad had been selected to perform all the police riots in the new RTE drama, 'Strumpet City'. We were ecstatic."
A mini-series based on the 1969 novel of the same name by James Plunkett, 'Strumpet City' was set in Dublin during a period of major labour unrest from 1907 to 1914. It went on to become one of the greatest dramas ever produced by RTE and was later sold to overseas broadcasters in the UK, Canada and the US.
Shooting for the stunt crew began in May 1979 and lasted for a number of weeks. John was handed a prominent role as a baton-wielding policeman, with his colleagues - ably directed by Pat Whelan - acting out similarly uniformed roles or joining the ranks of the dockers in some of the larger riot scenes.
Around the time they received the welcome news about 'Strumpet City', the stunt team began to enjoy more prominence and found a lot more work around the country. They were featured in national media and became regular visitors to the RTE studios in Donnybrook, where, over a period of about three years, they appeared on 'The Late Late Show', 'Bracken' and made up to 10 appearances on 'SBB in Shuí', an Irish-language programme presented by Seán Bán Breathnach.
In fact, one series of stunts on the latter show in 1980, which saw John fall from the top of a studio building on to a landing pad, even made the main evening news bulletin.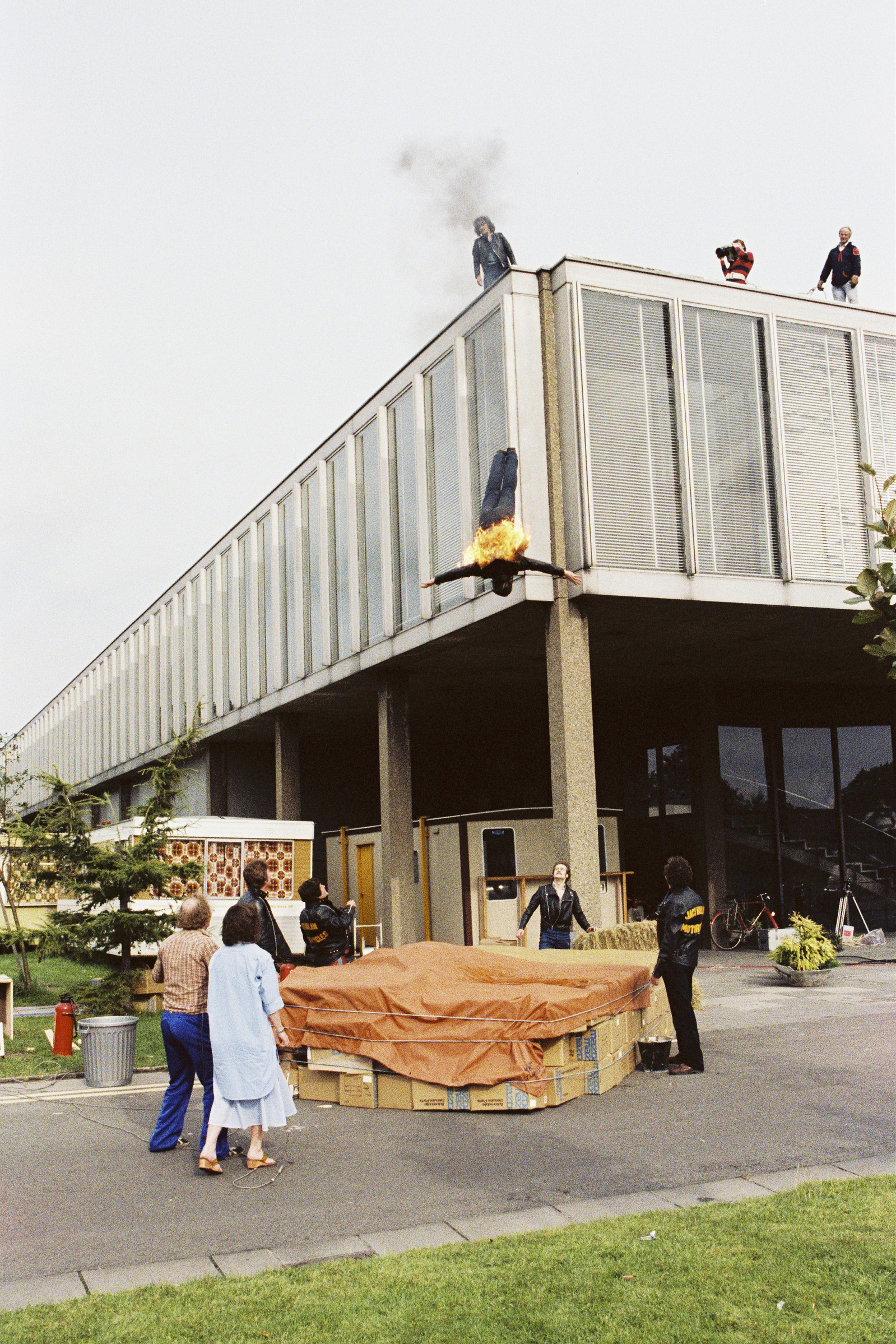 And as fellow stuntman, Frank Roche, explained, John became so used to life in RTE that he wasn't afraid to give short shrift to anyone he believed were getting above their station, even if they were internationally-acclaimed music artists.
"We were in the queue in the RTE canteen one day and as we were reaching the counter, the singer, Sheena Easton came out of nowhere and skipped right past us. I told her politely that there was a queue and she looked across and asked me if I knew who she was. Quick as a flash, John, who was standing behind me, replied: 'Yeah, we do and you're a brutal singer. Now, get back to the end of the queue!' But typical, John, he said it with a smile and it was taken in good spirits."
******************************

By the time the Taghmon gig came around in the late summer of 1982, the original stunt squad had long since split in two. Some members of the group had formed their own group called 'Professional Stunts Ireland', while John, Neville, Frank and a few others had stayed put and the team ultimately became known as 'The Pat Whelan Stunt Team'.
The request to perform in the County Wexford village came to Whelan via his agent, Chris O'Neill. O'Neill, who, apart from being a well-known and versatile actor, also acted as an agent for many Irish stars over the years. O'Neill had, in turn, been contacted by the producer of The Olympia Theatre, Gerry Sinnott, who was married to Ann Williams from Taghmon.
Ann's brothers, Dominic and Tomás, were members of the committee whose duty it was to organise the 1982 'Taghmon Mardi Gras' festival. The 'Mardi Gras' first took place in the village in 1970 and was the brainchild of traditional musician, Kevin O'Leary. Originally confined to a small number of traditional music sessions, by the early 1980s the festival had become one of the most popular of its kind in the region. The 1982 event - the 13th festival - took place over four days and, apart from the trad, included a gala variety concert, Fossett's circus, a mini steam rally, set dancing, a handball tournament, a céili and stalls that included everything from pongo to a wheel of fortune.
In other years, the main event would always have been 'The Grand Mardi Gras Parade' on Sunday afternoon, but there was no doubt which event was seizing all the pre-event publicity in 1982.
Apart from organising the festival, the committee members were also focused on raising as much money as possible to help pay back some of the money that was spent on the construction of Taghmon Community Centre, which had officially opened the previous September.
This is the context in which a decision was made to invite a stunt team to perform a free fall from Taghmon's iconic tower-house in the centre of the village.
The tower-house - or the castle, as it is more popularly known - dominates the village skyline. As the late Wexford historian, Billy Colfer explained in his book, 'Wexford Castles: Landscape, Context and Settlements', the structure was 'possibly built by Sir Gilbert Talbot in the fifteenth century'. Standing at 56 feet in height, it was an imposing structure, albeit fundamentally sound, despite it being more than 500 years old.
Local publicity in the week leading up to the festival predicted that the stunt would be 'one of the most spectacular feats ever performed in Co. Wexford'.
Members of the stunt team had visited the village earlier in the week to look at the castle, take measurements and confirm that they were happy to proceed. Pat Whelan later confirmed that John Condron had done several similar stunts in the weeks leading up to Taghmon, including falls in Clifden, Kells and Clonsilla.
John arrived into Taghmon on Saturday, August 14th with Whelan, who was travelling with a female friend. They booked into rooms in Cullen's on the main street. They then walked down to Williams' shop, where Dominic Williams' 12-year-old daughter, Laura, was serving behind the counter.
"I just recall this tall, good-looking man walking in and I must have known somehow that he was the stuntman," she said. "He ordered a 20 pack of John Player Blue and just as he was about to leave, I ripped the receipt from the till and asked him for his autograph! He obliged, and I told him that I would get it from him again after he came down in flames the following day."
The trio then walked up to 'The Old Mill' pub, where they had a few drinks and spent a few hours talking to the locals before retiring to bed for the night.
The following morning, after breakfast in Cullen's, John and Pat joined Neville Tough, who had arrived into Taghmon that morning.
As the rest of the festival continued, the team began their final preparations for the stunt by putting the final touches to the landing platform and deciding where it should be positioned.
The platform itself was made up of a large quantity of strong, closed cardboard boxes that the team had sourced from Mazda on the Naas Road earlier in the week. They would have been piled four to five high, covered with tarpaulin and then roped together. The idea is that the air in the boxes breaks the fall.
Following an inspection of the boxes on the day before, the team realised that they needed more boxes and John made a call to his father, Joseph, in Palmerstown.
"He asked him to try and get as many boxes as he could from around the area," explained Gemma. "Dad got a van, picked up what he could and drove down to Taghmon on Sunday morning. Dad never wanted to watch John do the stunts, but that's why he was down there that day."
More boxes were sourced from Williams' shop until the team felt they had what they needed. When the time for the stunt arrived, there was approximately 2,000 people gathered around the vicinity of the castle. On what was a typically warm August evening, John slipped back to Cullen's for a glass of cold water. After purchasing another packet of smokes, John set out for the castle again, with Neville alongside him.
"We walked across the road and up the street and climbed into the castle itself. When we got to the top, John had a cigarette. He then handed me the packet and asked me to hold on to it until he came back up."
Despite a newspaper report a few years ago that quoted Neville as saying that the decision that John would perform the fall 'came down to the toss of the coin', Neville said that nothing could have been further from the truth. "I was misquoted unfortunately. John was always going to perform this particular stunt. We generally decided these things well in advance. John was keen to do this one and that was fine by me."
Down on the ground, 17-year-old Pat O'Callaghan was standing close to Paddy Roche's wall near the entrance to the old mart. "It was absolutely packed all around the castle. I remember looking up at him standing on the edge and thinking by the way the wind kept filling up the legs of his trousers that it must have been fairly windy.
"It was an eerie enough atmosphere before he jumped. I think people just sensed the danger of it and the fact that he seemed so high up, although we never thought that anything untoward would happen."
At the top of the castle, John had by this stage stepped out on to the south-west corner. The crowd were asked to count down from ten to one. When they reached one, at about 4.50pm, John Condron fell forward headfirst, as he had done countless times before, summersaulted in mid-air and prepared himself for impact.
According to witnesses at the scene, those closest to the platform could tell that John wasn't going to land in the centre of the pad almost as soon as his feet left the castle wall. In fact, Pat Whelan was later to state that although John's lower legs touched the platform, 'he was about a body length out'. His upper torso took the full force of the impact with the road.
Greg Walsh was one of those who was standing close to the platform. Like many parents in attendance, he had his children beside him.
"He seemed to do a perfect jump, but the landing was a few feet out. As I was with my children, I didn't hang around. Thankfully, the kids didn't see him hit the ground but anytime we drove past a castle or a tower house for about six months afterwards, they always asked me if that was the castle that the man fell from."
Most people moved away from the scene once they realised that something had gone wrong. Only those closest to John were allowed near him before medical help arrived. Joseph Condron was later to tell his wife and children that his son managed to say a few words to him, before he slipped into unconsciousness.
Margaret Doyle, a nurse from the village, was one of the first medics to arrive, followed quickly by the local doctor, Derry McDermott. It was clear to them, as it was to those with an untrained eye, that John probably did not have long to live. Local priest, Fr Frank Murphy, was called from his home on Joseph Street, and administered the last rites at the scene before John was rushed by ambulance to Wexford General Hospital.
Almost an hour later, Dr McDermott told the crowd still lingering at the scene what they already knew in their hearts; that John Condron had been confirmed dead on admission to hospital.
The remainder of the festival was immediately cancelled by the organising committee as they struggled to come to terms with what had happened.
The other members of the team – and their small entourage - were understandably distraught. They had never lost a colleague before. Pat Whelan broke down as he spoke to local reporter. He said he had lost a true friend. For Neville Tough, who had watched John disappear over the edge of the castle, the reaction of the crowd told him that something had gone drastically wrong.
"I didn't look over the edge; it wouldn't have been right. I knew there was something amiss. It was a long walk back down."
After John was taken away, Neville and the rest of the crew, still numb with shock, went to the nearest pub and had a drink. "There were only three of us there, but we ordered a pint of Guinness for John too. That was his drink and he would always have had a pint after a stunt. We left it behind on the table when we got up to leave a few minutes later."
For Neville, the following days were a blur. "I couldn't tell you what we did or where we went. I think I may have gone to Dublin for a night and I know I ultimately made my way to Connemara, where I was living at the time."
Pat Whelan and his friend stayed in Taghmon for another night. "They were in bits," said Margaret Cullen. "There wasn't much you could say to them. The whole thing was so, so sad."
Meanwhile, a short time after watching his boy die in his arms, Joseph Condron had no option but to pick up the nearest telephone and somehow convey the fact that John had died to his wife and children. The only person he was able to reach was his eldest son, Joe, who then had the awful task of conveying the news to his mother.

"I made the short journey across to Stewarts Hospital in Palmerstown where Mam worked on the wards and asked to speak with her," he said. "I felt really emotional. The entrance hall was big with a huge winding staircase. After a short time, Mam appeared at the top of the stairs and looked down at me. I couldn't speak. In the softest of words, she said 'it's John isn't it?'. I replied that it was, and we comforted each other."
In the days before mobile phones, the other siblings were contacted as quickly as possible. One by one, they learned of the terrible news.
Macken's undertakers in Wexford town, who had cared for the body, organised the removal back to Palmerstown on Tuesday. The funeral was held in Palmerstown Church that evening (August 17th) and John was buried in Palmerstown Cemetery the following day. A number of people from Taghmon, including members of the organising committee, attended the service.
"John was one of the first people to be buried in that cemetery," said Gemma. "Our father bought the very first grave – a double grave – just inside the gate. It'd be fair to say that he never thought he'd see any of his own children in it before him."
Joseph and his wife Anne dealt with their son's death as best they could over the following months and years.
"Our mother had a great faith," said Ambrose. "She used to say John was with the angels and was in a better place. That was how she looked on things."
Having been at John's side when he died, Joseph found it harder to move on, as he admitted to Gemma few weeks before his own death from leukaemia in October 1997.
"It was very difficult on him. That summer we found out that he'd only a few weeks to live. I used to come down to him every day and he'd love to go for a pint if he could. One day, I asked him about John and he said he never got over it. He said the last thing you ever want is to see your own child go before you. I asked him how he dealt with it and he just said it was what God wanted."
Joseph was just 74 when he died, but Anne lived to the grand old age of 89, only passing away on April 11, 2014. John would have been 55 years of age.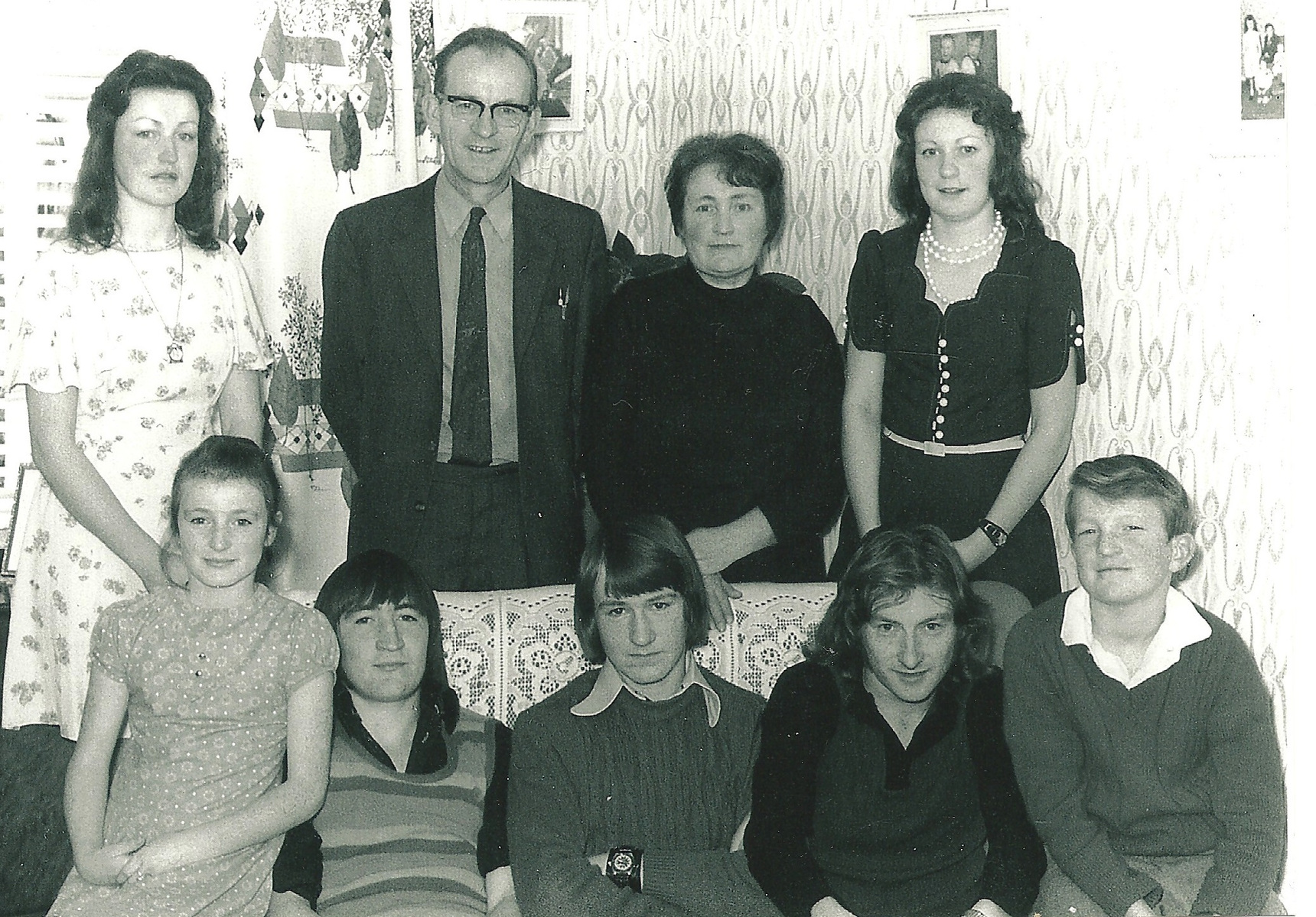 Despite the reasons that were put forth at the time around the cause of John's death, Ambrose said that his parents never blamed Pat Whelan or the stunt team for what happened on the day.
"They weren't that type," said Ambrose. "People tried to get it into their heads that they (the stunt crew) should have done this, or they shouldn't have done that, but my father was there, and he knew. He just said, 'look, it was an accident'.
"As well as that, John knew the risks himself when he got involved. Everyone was adamant that there was nobody to blame. It was John's call. That's the way dad looked at it – it was John's call."
*************************
After Taghmon, Pat and Neville more or less stepped away from the stunt game.
"What happened that day stopped us in our tracks," said Neville. "It was almost impossible to deal with. None of us really worked after John's death."
In fact, Neville left the stunt game completely and went on to have a successful career as a stills photographer in the film industry. Although Pat Whelan didn't completely give up life as a stuntman and entertainer, he admitted in an RTE radio documentary in 2010 that John's death 'virtually finished' his career.
"The only person I ever lost in my stunt school was a very good friend of mine," he said. "He was a brilliant man [who] had a fantastic career in front of him. He died in my arms."
By that stage, Whelan had been living alone in a mobile home on Omey Island for more than 20 years. A few years after the documentary aired, Joe Condron travelled from Dublin to visit him.
"He was very apprehensive about seeing me at first. I felt he thought I might have borne him some culpability for John's death. We got on very well and over a pint in Sweeney's bar he told me stories of John and of the profound effect John's death had on him and on people in the local community around Omey and Claddaghduff, including members of Peter O'Toole's family."
On February 5th, 2017, on his 75th birthday, Pat Whelan was found dead in his mobile home by a friend when he didn't make his daily trip across to the mainland. At the time of his death, he was the last permanent resident of the island. Whelan is buried in Omey Island cemetery.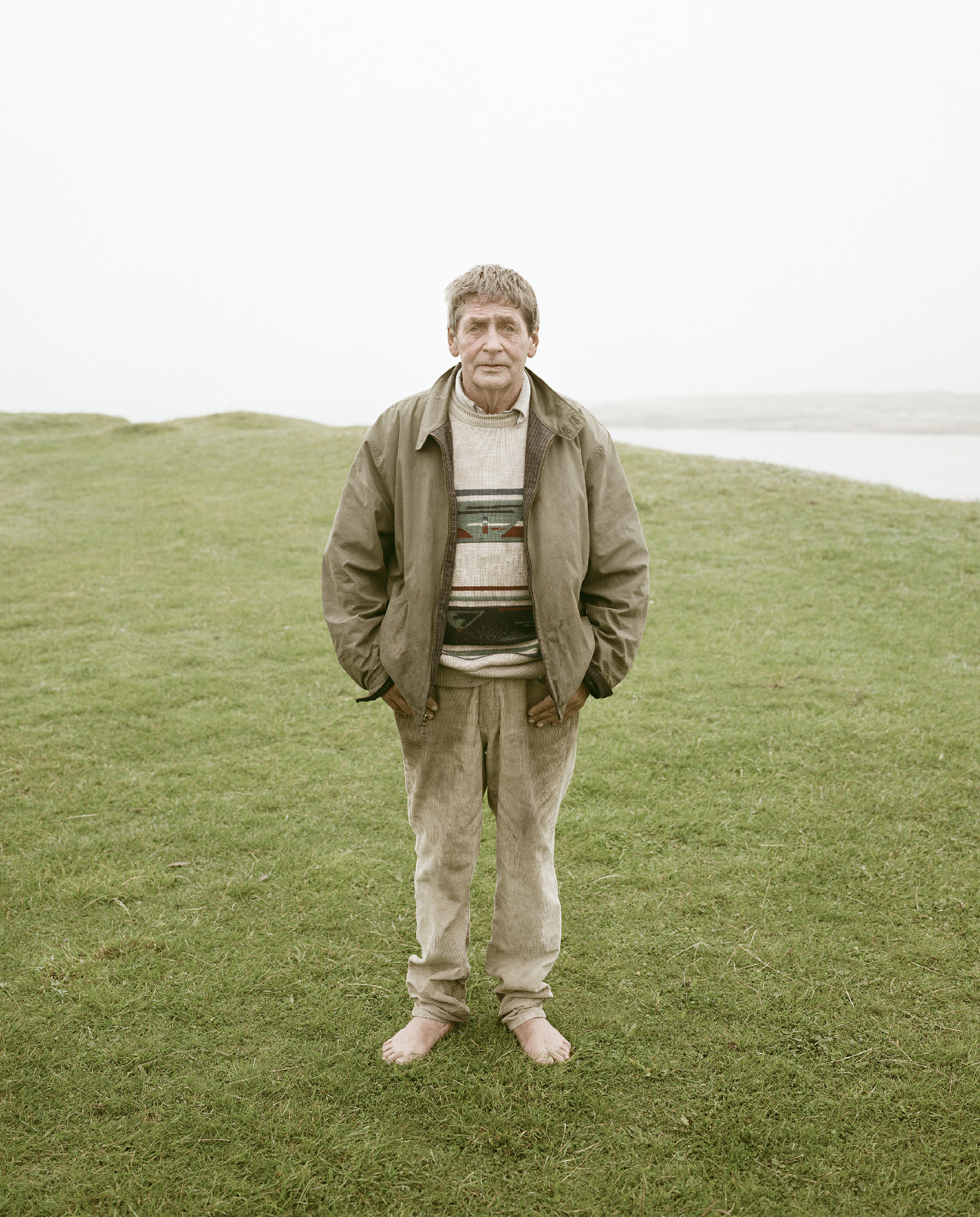 A few years after John's death, Ambrose drove down to Taghmon. The family had visited the village in the weeks after John's death, but this time Ambrose wanted to go on his own. He parked his car at the foot of the castle, jumped inside and climbed to the top.
"I went over close enough to where he stepped off. And I can tell you, you'd want to know what you were doing. It was only 56 feet up, but the wind was really blowing. I was scared, and I wasn't even near the edge."
Other members of the Condron family have continued to visit Taghmon over the years, including Gemma, just a few years ago. As the place where their brother took his last breath, it is likely they, and John's nieces and nephews, will continue to visit the village for many years to come.
Although John Condron was just 23 when he died, he had, even by that stage of his life, left an indelible impression on those who had the fortune of knowing him.
"He was a man with a huge heart," remembered Dominick Hewitt, who was another to work with John in the stunt school. "He was the kind of guy who would go completely out of his way to do something for you. Probably the most generous person you'd ever be likely to meet. I knew him for just four years, but he had a massive impact on me."
Seán Bán Breathnach knew John well and both he and his wife, Brighid, recall his and the stunt team's visits to their home in Galway with fondness.
"When I think of John, I always remember him going crab fishing with my brother, Martín. They caught a huge haul and they put about 20 big claws up on the range that night. We had a feast. My wife still speaks so well of John. A lot of young people visited the house in those years, but she always maintains that John was the nicest of the lot. She said he was the ultimate gentleman."
Alan Walsh, who joined the stunt school in 1979 and still works as a stunt co-ordinator today, still think about John. He was a good friend who would always have your back and that's a rare thing in the film business I have learned over the last 40 years. Only very recently, I was on a castle wall while working on a film in Belfast and the thoughts of John Condron came rushing back to me. I have never forgotten him."
Neville remembers him first and foremost as "a true and trustworthy friend".
"John was the type of pal who wouldn't hesitate to give you a helping hand if you needed it. He was a good man, from a good family – that's where it all came from."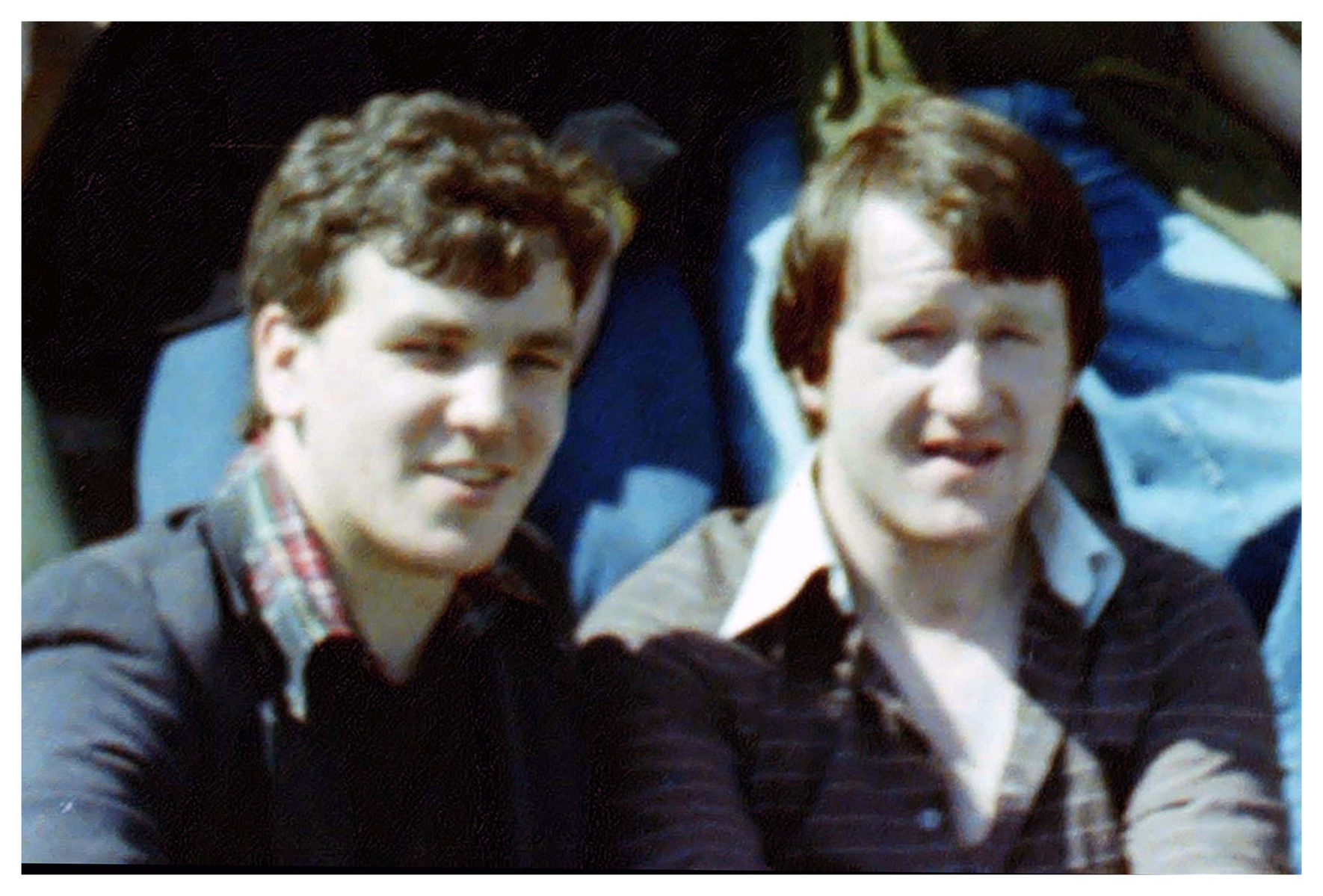 Perhaps the trait that most defined John, according to his friends and family, was his strength of character, particularly for one so young.
"I always looked upon John as an adult, even when he was a young man of 19," said Dominick. "It's funny, I'm 58 this year - John would have been about the same – and I still see him as the same age as me. He stayed with me and grew up alongside me all these years. I think I always saw him as a grown man because he was a really strong character; he was someone with real charisma."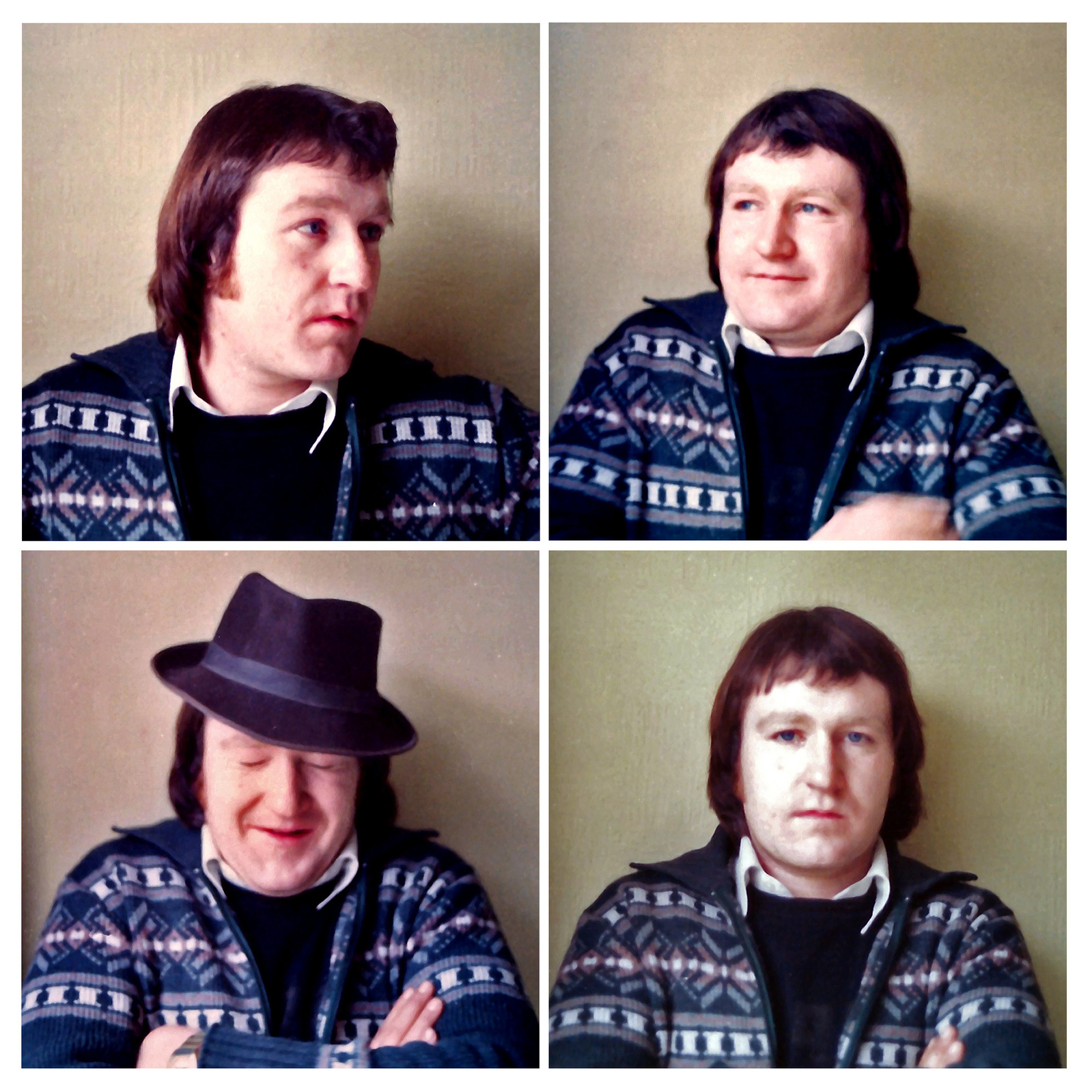 For Ambrose, John was more than just a big brother. Their sister, Marian, said that John was closest to Ambrose growing up. "He was very protective of him, especially at school. Ambrose was in and out of hospital quite a bit as a child so John saw it as his duty to look after him."
It is no surprise then, that more than 36 years after his death, Ambrose is unable to hold back the tears when he is asked to describe his brother.
"He was the type of person who would go out of his way to help someone," he said. "I remember there was a guy in the neighbourhood here years ago who was being beaten up on the street. The other guy had a weapon and John saw what was happening. He marched straight over and took the weapon off him and told him never to come back to the area again.
"He had no fear. That's the type of guy he was."
A version of this article was first published in 12th Journal of the Taghmon History Society, 2018, edited by Celestine Murphy
Acknowledgements:

Thanks to all of John Condron's family for their support with this article, especially his siblings Ambrose Condron, Gemma O'Toole (née Condron), Marian Jones (née Condron), Pauline Venema (née Condron), Joseph Condron and Gerard Condron.

Sincere thanks are also due to Neville Tough, Peter Hegarty, Paul Nixon, Dominick Hewitt, Frank Roche, and to Seán Bán Breathnach.

And thank you to the people of Taghmon, particularly Pat O'Callaghan, Margaret Cullen, Greg Walsh, Fr. Frank Murphy, Paddy Greene, Alan Clarke, Dominic Williams, Ann Williams, Brian Williams, Laura Williams, Sean Sinnott, Mai Buttimer, Ger Walsh, and Noel O'Gorman.

Finally, thanks to Joseph Hunt for editing and improving some of the old photographs.
References:

Billy Colfer. Wexford Castles: Landscape, Context and Settlements (Cork University Press, 2013)
'No Stuntman is an Island', RTE radio documentary, 2010, produced by Ciaran Cassidy